Actual DMV Written Test On Paper
Following is a screen shot of the California Driver's Examination, that's how an actual DMV examination paper and questions look like, some states do not have a computerized driving test, you will need to answer questions with an actual pen or pencil.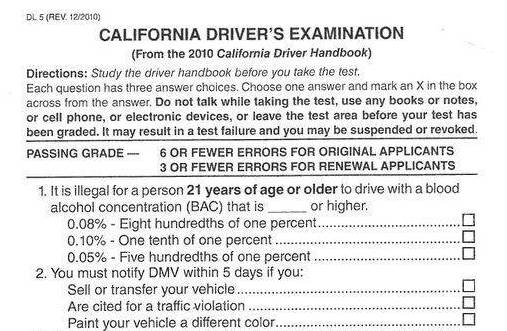 The most official DMV test study guide is
the driver's manual
(some states name it as driver's handbook ), all information needed in the driving test, could be found in the manual, so reading the manual carefully, take notes when necessary, ensure you have mastered the rules and regulations, signs and road marks, it will be pretty straightforward to pass the drivers' license test once you are fully prepared.
Practice DMV Test For Drivers License
To practice the DMV driving license test, click on the state name below, corresponding state DMV test page will be shown.